Three In One Offer
OFFER CONTENT :
1: ALUMA WALLET
1:IRON FACE LESS LED WATCH
1: ELECTRONIC CIGARETTE
Price: Only 2199/PKR
Contact:
0336-6304030
0321-3001264
0341-5708768
Cash on Delivery, Available any where in Pakistan.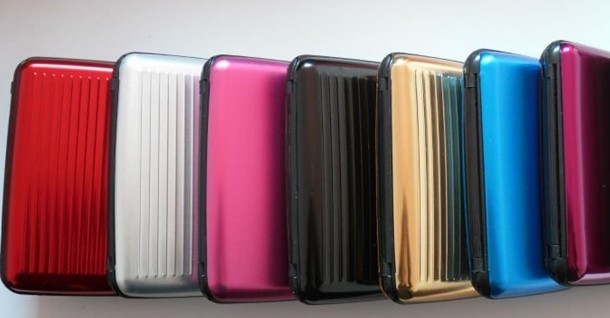 ALUMA WALLET ::::Product Description
Fits into any pocket or purse! For men or women! Do you have an old overstuffed wallet that's hard to fit in your pants pocket or handbag or perhaps you have a money clip that just doesn't hold on to your money well enough. It's time to get the new Aluma Wallet, the aluminum wallet that's slim and trendy as well as super light, indestructible, and water resistant. Designed for men and women, this wallet can hold all your items safely and securely. You will be amazed by how much it holds. The accordian design allows easy access, it is crush resistant and keeps your cards with RFID chips safe. Available in four colors- Black, Silver, Red and Blue (please choose the color option below) Features: Made of die-cast aluminum alloy Ultra-slim outer case water resistant to keep your valuables dry Compact size is great for both men and women Nearly indestructible Includes: 1 x Aluma Wallet
Blue Led Faceless Watch
Overview:
Introducing The Iron Samurai Shiro, a clean white Japanese inspired watch with brilliant blue flame LED lights. Continuing to rewrite the rules of how temporal data (time) should be displayed, the Shiro is the latest addition to our famous lineup of Iron Samurai LED watches.
You mean this watch really tells the time? Yes! Just tap the top button on the right side of the timepiece and watch as the screen lights up like a ruthless blue flame emerging from the snow-covered ground. Tap the button again and watch as the blue flames dance to display the date, then once again for seconds.
But the Iron Samurai Shiro is more than just a timepiece; it's a state of mind. In fact, when you start wearing this watch you may find yourself close to reaching enlightenment. Soon you'll find yourself reciting haikus like: "Everything is clear, total serenity now, complete nothingness". Then turn it on and watch blue flames engulf everything; your life is now complete.
The Iron Samurai Shiro Japanese Style Inspired LED Watch is available our warehouse now for immediate orders, so stock your online store with these headturning watches to lock in some amazing profits!
Feature
White LED Watch
Blue Flame LEDs
Time and Date function
Best deal available online!
Specification
Primary Function: Japanese-inspired LED digital watch
Bracelet:
– LED Color: Blue
– Length: – 180 mm with 18 segments for wrist adjustment
Clasp: Exclusive fold over lock design
Function Buttons (right-side):
– Top (hour and date display + select)
– Button (change mode)
Settings: Time, Date, Seconds
Power: CR2032 (x2) pre-installed
Color: White
Product Notes
Press the top button to display the time on demand.
This watch is not waterproof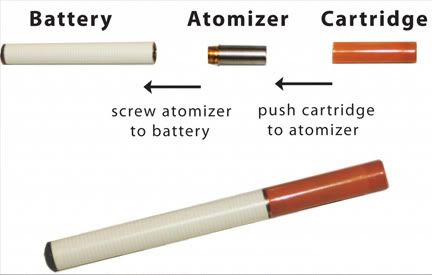 A Healthier Alternative to Cigarettes! 
At long last… a product that curbs smoking without changing your routine. The nicotine-free Health E-Cigarette has an authentic look, producing non-toxic, nicotine-free water vapors that looks like and feels like real smoke!
The Health E-Cigarette looks, feels and smokes just like a real cigarette, but has none of the harmful substances found in real cigarettes. It emits an odorless vapor that simulates actual smoke, but dissipates quickly in the air. Plus, the end of the tip glows red, just like a real cigarette!
A rechargeable battery (adapters and battery included) produces no fire you can smoke in bed and fall asleep without worry!
When the battery runs low, simply recharge your Health E-Cigarette with one of the three included chargers (USB, Wall or Car). Yes you can enjoy your Health E-Cigarette in most non-smoking establishments! Smoker's no longer have to suffer outside in inclement weather for a few quick puffs… use at your desk, a restaurant, a bar or anywhere you like!
HEALTH E-CIGARETTE KIT INCLUDES:
Health E-Cigarette
Health E-Cigarette Rechargeable Battery
USB Charger
10 Atomized Cartridges – It's like a whole Carton of Cigarettes!
BENEFITS:
Health E-Cigarette does not contain the over 4000 POISONOUS substances and harmful CHEMICALS
found in real cigarettes that cause heart attack and cancer, such as nicotine, tar, carbon monoxide,
acetone, sulfuric acid & more.
You can ENJOY the E-Cigarette in places where regular cigarettes are PROHIBITED, even in bed.
Health E-Cigarette costs less than real cigarettes… Once you buy the kit, cartridge refills are a fraction of what you would pay per pack or carton!
Health E-Cigarette eliminates the dangers of second-hand smoke, so you can smoke around others without causing ill effects.
Eliminate the nasty smells! No more smoker's breath, smoke odor on your clothes and body or in your home & car
Technical Details
Stop Smoking Now !!!
E Health Starter Kit
Includes 1 Cigarette
10 Normal filters 16mg (high Strength)
Home, Car and Usb charger included